ISO Certification Made Simple.
The fastest and most affordable way to become ISO Certified.
A cloud-based ISO documentation system that can be used remotely, to eliminate high costs of ISO Certification.
Full ISO Documentation
ISOOnline™ makes the ISO 9001, ISO 14001, ISO 45001 certification process simple, fast, and Cost-effective for our clients.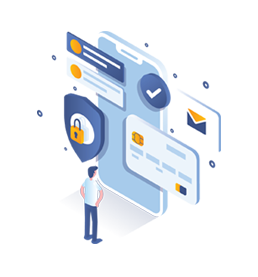 Simple User Interface
A cloud-based platform ensures that businesses can be certified in the least amount of time whilst upholding ISO standards.
Remote Access
ISOOnline™ can be accessed anywhere in the world using your registration details, providing ISO Certification to businesses in hard to reach locations.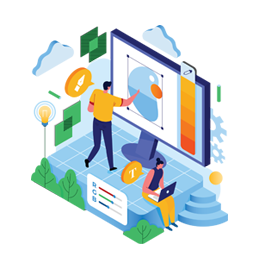 User Friendly
If not followed correctly ISO Certification can lead to over input and unnecessary workloads, by operating online you remove duplication and unwarranted complications.
Global Solutions For ISO Certification.
ISOOnline™ is a cloud-based flexible ISO Software platform, helping business gain ISO Certification.
Paperless Process
This streamlined progressive approach prioritizes the reduction of waste and travel costs, whilst enhancing Environmental values.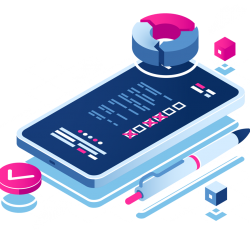 Easy To Use Templates
Make ISO standards simple with a digitalized documentation framework of policies, processes and procedures.
Private ISO Cloud Storage
Removing the need for a physical auditor into your business will reduce expenses, and erase valuable physical resource requirements.
Cost Effective
Fixed fee, no consultancy charges, no reoccurring annual surveillance fees, even the smallest of businesses can become ISO Certified.
Internationally Verified
Each ISO System is independently audited and certified using a verified Certification Body, all certificates are individually registered for authenticity.
ISOOnlineTM is the most Cost-effective,
Time-efficient Global ISO Solution
Supporting Businesses with Internationally recognised ISO Certification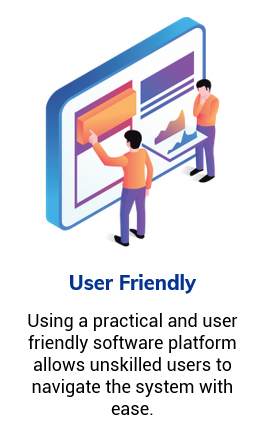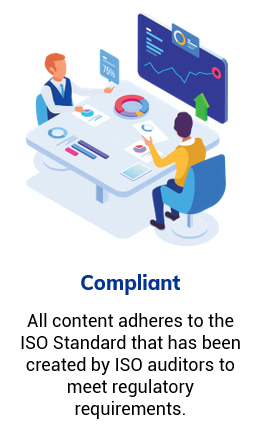 ISO9001, ISO14001 & ISO45001 Application, Audit & Certification steps.
TRUSTED BY THE WORLD'S BEST.

Gain access to your ISO system from any device,
anywhere in the world, at anytime.